After 20+ years of teaching and studying yoga, at some point everything, meaning the stuff of the objective realms, became an aspect of my yoga practice. From the raw material of the five elements to the coalesced form of a technological marvel like an iPhone, […]

check out these two fliers and join in the song circle.

Greetings Near East Yoga Community- I hope all is well and this early spring sunshine is raising your spirits. We are feeling the effects of climate change for sure. I can say the weather is not acting like anything I can remember and being in the same place for some time, […]

Devotional chanting and holding a sound healing environment for ourselves and others, is a strong component in the Near East Yoga community. The transformative words and meters of the ancients leak through even the simplest of sound offered in devotion. We offer them whole heartedly. […]

The full moon cycle is the results phase of the the cosmic inhale. As if on a wave, we can ride for a second, the peak of that deeper frequency and be at ease in the karmic slingshot of prana. Enjoy the first full moon […]

Potluck is canceled due to sunshine. Sorry for the late notice.

Email me neareastyoga@gmail.com if you are interested. Save Tuesday Night the 17th for a special Maha Shivratri teaching from Jayashree 6:30pm till late.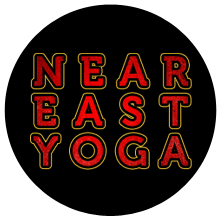 NEAR EAST YOGA
Ashtanga Yoga in the Mysore Style
Located in Portland, OR