Welcome to Near East Yoga 
Please see the Google schedule below for current schedule changes.
All posted classes are open to yogis of any level.
Please arrive on-time for any led class.
New or visiting Mysore students, please arrive within 30 minutes of the posted start time.
Thanks, Casey
_____________________________________________________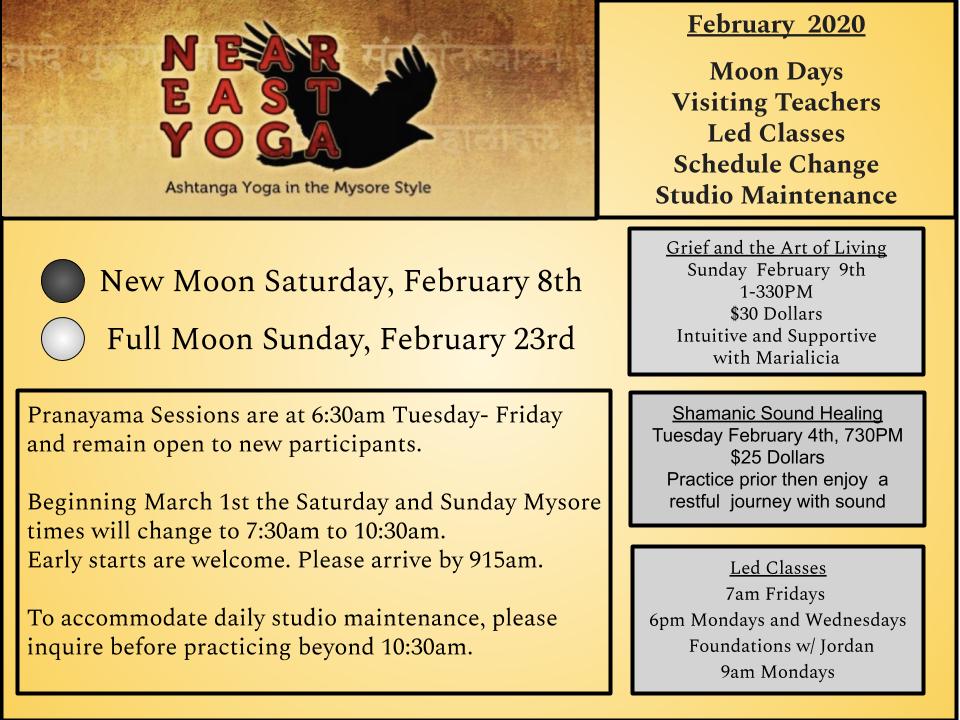 Classes offered in addition to mysore style and led ashtanga. See details below.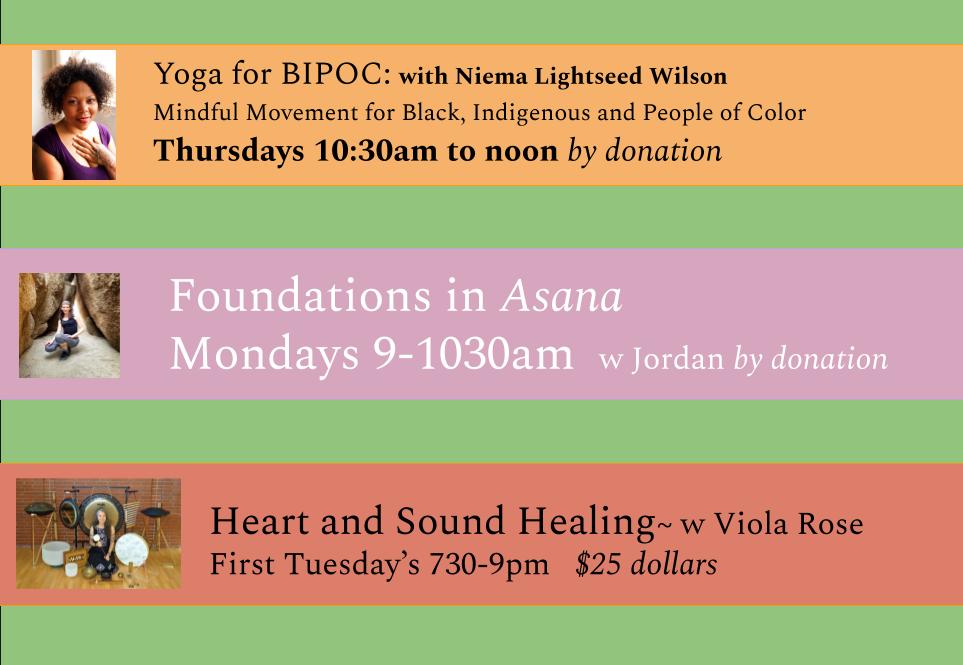 ---

Welcome Niema!  Please call with inquires about this class to the number listed in the flier

Running concurrent with evening Mysore, the led primary is a great way to learn the ashtanga method then switch to Mysore when ever you feel ready.

***Class Schedule***
Near East Yoga
Casey Palmer, Founder
Established in 2002, Near East Yoga serves a variety of dedicated dharma practitioners. Off the beaten path but nearby to most of town by freeway, bike and rail, it offers a respite from the in-and-out mega studios.
As a "one room school house", Near East Yoga seeks to accommodate the needs of the community by hosting daily, evening and weekend classes, weekly Sutra Chanting and Dharma discussions, Bhajan and Kirtan sessions and supportive methods of practice geared toward the contemplative soul.
All levels of experience are warmly welcomed.
In 1996, in pursuit of clarity and a self inquiry,  Casey Palmer began the vocation of personal transformation in life through the action and meditation practices known as yoga. As a world traveller, autodidact and lover of experience and knowledge, Casey has cultivated interests in music, cooking, education and yoga and shares them openly with his community. With a personal mission to support yogis of all varieties Casey explores the practice of yoga with an ardent and joyful sense of community and inclusion.