Please inquire about enrolling in yoga studies at Near East Yoga
3 Special Sessions in Early December
The winter solstice is approaching, leaving only a few weeks  before we see a gain in light and move fully into winter. 
The sessions offered below are symbols and expressions of this end of the Fall season, as we are experiencing it, moving toward hibernation and rest. They co-form a function of the practice that accommodates our need to leave the past behind and activate within an open future. In this cycle of the waning sun and then as it again beings to wax, we bring forward our clear understandings.
We can occupy this space in silence, punctuated by planting seeds in fertile ground ,then tend the potent field with our practice, faithfully awaiting the wellspring of renewal.
Or we shine as bright as we can in the winter vacancy, with our combined hearts and voices, if for only a moment,  then extinguish this "light" in a wink, as a gift we give each other, within the noise, to feel the cool darkness that holds the sparkling departure of what we held for so long , so temporarily, but now must depart from. 
Consider the song, the rhythm of a breath, and contemplation within the symbolic pouring downward that  clears the center with warmth and presence, become ritual made into practice… these are ornaments with which we adorn our soul. May they embody meaning and purpose that always moves within the universe. and in our own hearts 
See you soon and often- Casey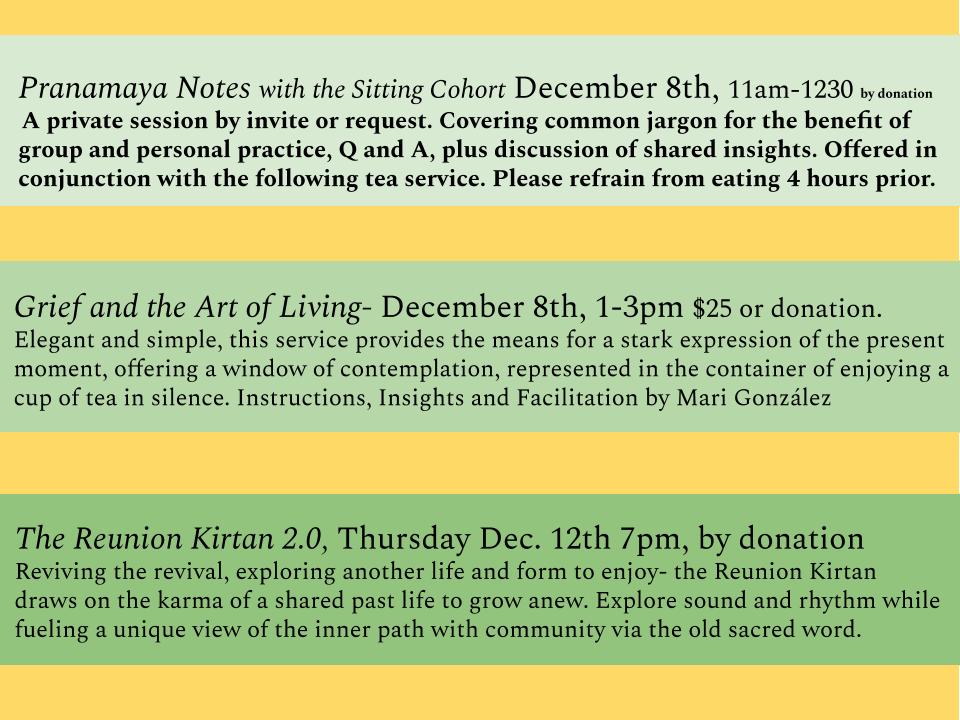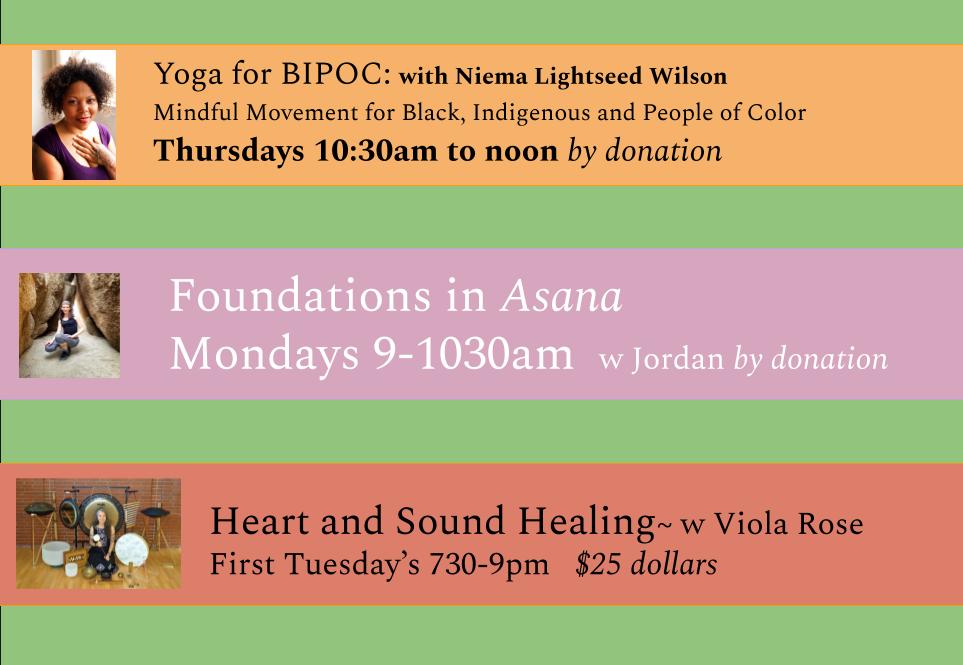 ---

Running concurrent with evening Mysore, the led primary is a great way to learn the ashtanga method then switch to Mysore when ever you feel ready.

Welcome Niema!  Please call with inquires about this class to the number listed in the flier

***Class Schedule***
Near East Yoga
Casey Palmer, Founder
Established in 2002, Near East Yoga serves a variety of dedicated dharma practitioners. Off the beaten path but nearby to most of town by freeway, bike and rail, it offers a respite from the in-and-out mega studios.
As a "one room school house", Near East Yoga seeks to accommodate the needs of the community by hosting daily, evening and weekend classes, weekly Sutra Chanting and Dharma discussions, Bhajan and Kirtan sessions and supportive methods of practice geared toward the contemplative soul.
All levels of experience are warmly welcomed.
In 1996, in pursuit of clarity and a self inquiry,  Casey Palmer began the vocation of personal transformation in life through the action and meditation practices known as yoga. As a world traveller, autodidact and lover of experience and knowledge, Casey has cultivated interests in music, cooking, education and yoga and shares them openly with his community. With a personal mission to support yogis of all varieties Casey explores the practice of yoga with an ardent and joyful sense of community and inclusion.