Greetings to Current, Returning and Potential Students
I can be reached by email at neareastyoga@gmail.com and will gladly support your practice any way I can. Please check the New Members page to sign up for my newsletter.
New Classes starting July 11th are posted in the calendar at the bottom of this page. Please RSVP to attend your first session.
Unsupported Mysore Dawn to 10am- Daily*
Supported Mysore 7:30am Monday and Wednesday
Pranayama 630-730am- Monday thru Friday see Zoom link below
Led Primary 735am Tuesday and Friday Morning 
Yoga Intro 530pm Monday and Wednesday 
Yoga Sutra of Patanjali 9am Friday
Near East Yoga is in the beginning stages of rebuilding a curriculum that serves the needs of many people.  In the post pandemic era the opportunity to offer a fresh and  innovative from of support is being nurtured to birth.
The morning Mysore sessions are open to all current and  former students of the style. Prior enrollment at Near East Yoga is not required.
Evening Sessions will be set-timed group classes with an emphasis on the new practitioner exploring an evening practice. Unassisted evening Mysore for those interested is by appointment only.
To inquire please call or text 503-890-2212 or email
Below are the links to the Zoom classes   Forms of tuition can be designed to fit the individual. Click here , then 
scroll down to make a donation or make a direct purchase of tuition. 
For Zoom classes, each session requires entering a "waiting room". Log in 5 minutes prior to the beginning of the session you plan to attend.
Monday thru Friday 630am



Pranayama- The Basics in Practice
Meeting ID: 724 611 492
-________________________________________________________________
Yoga Sutra of Patanjali w/ Near East Yoga 
Fridays 09:00 AM Pacific Time (US and Canada)
Meeting ID: 914 034 811




___________________________
---
[divider]
***Class Schedule***
[divider]
[one_half]
Near East Yoga
[/one_half]
[one_half_last]
Casey Palmer, Founder
[/one_half_last]
[one_fourth]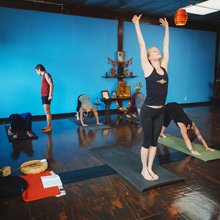 [fancy_link link="http://neareastyoga.com/schedule/"]Check Out our Class Schedule[/fancy_link]
[/one_fourth]
[one_fourth]
Established in 2002, Near East Yoga serves a variety of dedicated dharma practitioners. Off the beaten path but nearby to most of town by freeway, bike and rail, it offers a respite from the in-and-out mega studios.
As a "one room school house", Near East Yoga seeks to accommodate the needs of the community by hosting daily, evening and weekend classes, weekly Sutra Chanting and Dharma discussions, Bhajan and Kirtan sessions and supportive methods of practice geared toward the contemplative soul.
All levels of experience are warmly welcomed.
[/one_fourth]
[one_fourth]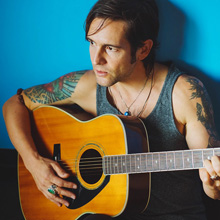 [fancy_link link="http://neareastyoga.com/about/casey-palmer-bio/"]Check Out
Casey's Bio[/fancy_link]
[/one_fourth]
[one_fourth_last]
In 1996, in pursuit of clarity and a self inquiry,  Casey Palmer began the vocation of personal transformation in life through the action and meditation practices known as yoga. As a world traveller, autodidact and lover of experience and knowledge, Casey has cultivated personal interests in music, cooking, Vedic astrology, and yoga and shares them openly with his community. With a personal mission to support yogis of all varieties,  Casey explores the practice of yoga with an ardent and joyful sense of community and inclusion.
[/one_fourth_last]
[divider]