Happy Thanksgiving! Welcome to Portland if you are here for the holiday or new in town. The schedule below is for the Thanksgiving Holiday and Friday. Join in for Led-Primary at 8am on Thursday and Mysore at 9am on Friday. The weekend classes are- 8am […]

Thanks for checking in with the Near East Yoga website. Many people have heard of Mysore Style Ashtanga Yoga and express interest in experiencing the self-paced, instructor supported vinyasa method. I'd like to personally invite you to come check out for yourself this special opportunity […]

Check it out. The right version of the Near East Yoga schedule!

Greetings, Here are a few paragraphs describing whats going on at Near East Yoga. They include descriptions of special classes I am offering, my upcoming vacation times and in general, how to best utilize what I am offering here at NEY On Friday the 12th, […]

Open Practice only on July 4th. Led Primary Friday at 7AM. 8AM pranayama on Saturday preceding the Mysore at 9AM. Sunday is the New Moon, no classes. Monday 9AM pranayama following the led class at 7AM. Any questions, send them my way.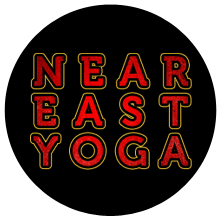 NEAR EAST YOGA
Ashtanga Yoga in the Mysore Style
Located in Portland, OR