Open practice times are for the dedicated self starter. Sometimes there are no supporting teachers to hold the space so we rely on our memory and discipline to carry us through. Today is one of those days. If you need to know the access info […]

Happy Summer everyone- On Wednesday I'll be off on my yearly birthday pilgrimage to the Oregon Country Fair and a few days in the woods. I'll be back on the 16th. All classes are happening with only a couple changes to the weekday start times. […]

The full moon in July (in this case also the blue moon) is the day the births of all Gurus are celebrated. Our own Sri K Pattabhi Jois was actually born on the full moon in July. I guess it was meant be be that […]

You may have recieved my current news letter via Mail Chimp minus the closing remarks. Technological glitches aside, I hope have the time read the rest what I wrote. Cheers, Casey Near East Yoga, June 2015 News Letter Dear Friends, June 2015 marks the […]

Please feel free to start early. Call 503-890-2212 if you have trouble accessing the studio.

The last Friday Bhajan was so amazing I'm making it a regular event. Every 3 weeks or so. If you want to sing a song or read a poem please let me know by the day of the event. My intention is to offer anyone […]

I'm excited to host a night bhajan with some of the great friends I've made singing these past few months. Thanks to everyone who's coming together to make this happen, you know who you are!!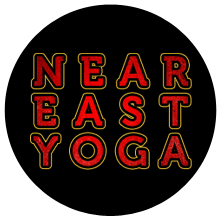 NEAR EAST YOGA
Ashtanga Yoga in the Mysore Style
Located in Portland, OR