Reopening Near East Yoga Hello Everyone, As you may know, Multnomah County has applied to the State of Oregon to reopen businesses closed by the COVID-19 pandemic. Phase 1, possibly beginning June 15th,  includes yoga studios. At this point I plan to remain publicly closed until September but open "privately" in the coming weeks, to members of the sangha established at Near East Yoga pre-pandemic. These details are pending and will be revealed in my next newsletter. 
For many weeks my mind has been turned toward the specifics of what this means for the Near East Yoga sangha and how to open in a way that makes sense for our specific group and safely meet the needs of the space, you all and myself. Through all of the changes of the past two months, your patient support is greatly appreciated. I am still making the rent via tuitions from the  online sangha and through your thoughtful donations. If you want to support Near East Yoga you can contribute via my website here or join any ongoing sadhana I offer.
It's never too late to begin a deeper inquiry into and  of your practice. I am also offering one-on-one, private pranayama and philosophy sessions. All sessions are by donation so don't hesitate to connect with me. You can learn an accessible pranayama method quickly and have a useful yoga concept to work with easily. Feel free to contact me any time at neareastyoga@gmail.com or by phone at 503-890-2212. Yoga studios, along with fitness clubs, massage therapists, hair stylists  and restaurants all share a similar occupancy issue, as many service providers do, where social distancing between client and patron or  teacher and student have become vectors of the transmission of the virus. As its going, each of these special domaines are being hit hard with losses, where some may not recover. 
recently learned that two large and popular yoga studios are either loosing or forgoing their established spaces. This might also be true for our neighbors at the Lithic Building, Capoeira Angola, who were barely making the rent as it were and are now falling into debt with the landlord- after 8 years, with no hope of reclaiming their legacy.  Recently I chatted with the owners of McConnells Boxing studio and they were concerned about reopening as well, both because of the limitations of social distancing for a business that inherently does not social distance and the loss of income based on reduced occupancy. How does boxing with a mask on while having an opponent be required to continually exceed your reach sound? The chance that they can fully reopen and make a living doing what they love and believe in might be 18 months out and leaves them with some very hard choices to make. Plus a spike in infections could shut us all down again. I am nearly certain they would not survive, although Molly does have an impressive record of rebounding in the ring, she is not going to be able to support her space without a solid base.  
There are even rumors regarding the closing of both The 715 Inn and Cotton Cloud Futon. I realize a bar of that caliber is no great loss but the place has been contrasting Near East Yoga in a very special way for 18 years and serves a community of its own. Cotton Cloud Futon might only close their show room and fall back to their fabrication space and go completely to online sales. NE Broadway and 7th will not be the same with two large  commercial spaces shuttered, indefinitely. The loss is visceral.  So you might be wondering, what about Near East Yoga and me and what am I doing to remain afloat in these times, what do I plan to do in the future, can we look forward opening? Like I mentioned in the prior section and as I stated two months ago when the pandemic began, my intention to remain in the studio and be viable, to pass though this episode until we could gather in the space, remains unchanged. 
Keeping up a solid presence, I have continued to lead online pranayama sessions 5 mornings a week from Near East Yoga and remain consistent in the effort to offer a weekly sessions on the Yoga Sutra of Patanjali. Both of these studies, although very different in nature, are intrinsically connected, where one serves the other. I am blessed and honored to share them. I have purposefully left the asana piece alone. There are many classes being offered and of all communities, Near East Yoga is one of only a few where self-practice is the rule, not the exception.  As in times past, when aspects of my personal practice changed, or needed to be amended to accommodate the needs of the times, or no longer served, it was my personal studies related to supporting the Ashtanga Yoga method that came through. Along with a compendium of alternate inquiries, which I don't normally outright share in my teaching, I have been leading and teaching Yoga Sutra discussions  for 15 years and began studying pranayama in 2004 and have taught many, many sessions of the art. These are whats holding up the ceiling as it were, these days and always remain open to all of you and anyone.
The effects of being closed for the past two months have brought many new changes, challenges and blessings. Going online was not something I saw coming but has been a great addition where it has worked. Having the space be empty for so long has been interesting. I simultaneously miss offering support to fellow my yogin but also cherish (as many of you have in the past) the clear and potent energy emanating from 18 years of dedication and devotion and being completely alone to enjoy it.  Yes, Near East Yoga turned 18 on the 31st of May. Many of you have been with me this long, a couple folks even longer. So the legacy of the space has a lot of meaning for me that I share with you all. For different reasons, some shared but also deeply internal and personal, the space has cultivated a special energy of its own.
Many years ago, in the beginning, I made a very sincere decision to hold open the door to anyone with a similar desire as mine, to have a place to go where the practice of yoga would remain unfettered by competition and hierarchy. That I would show up for every commitment made, mine and others, to be a support to authentic growth and stability in yoga and that my limitations would not be projected on to my students and I would treat my community as teachers who I served. That the door would be unlocked, the floor was clean and the support remain present for any variety of person.  I know I have lived up to this commitment and the result  is what is carrying me forward still to this day.
So I hope you can trust this energy and intention as you find your ways back to the mat at Near East Yoga. It wont be the same as it was, it will be better. I do hope you are a part of it.  See you soon and often- Casey  PS- to make my personal ends meet I have been remodeling a house with my friend Jam who also helped me build my tiny house last year. Its great to have fall-back skills in these times and building is wild form of 12 Dimensional Geometry combined with power- tools and scraped knuckles. Lots of places to find yoga. Let me know if you are needing a fence built or your kitchen remodeled.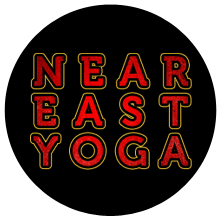 NEAR EAST YOGA Ashtanga Yoga in the Mysore Style Located in Portland, OR
[/one_third_last]