In Ashtanga Yoga we refrain from asana practice on the new and full moon. If you came to the studio and find it closed, please enjoy the rest of you day and come see us Monday. Wednesday April 2 at 7pm David Williams will be […]

Here are few pictures that capture the spirit of the place. It been 12 years and a lot of dharma. Come visit anytime. Call first if you have questions. 503-890-2212 cheers, Casey. We look to Patanjali for guidance. Thanks Pattabhi Jois for turning us toward […]

March 1st is an open practice rather than a standard Mysore. This week only. I will be spending the day moving. Cheers. See you Sunday. Casey.

I'm taking tomorrow morning off (sort of sick) and Melissa is coming in from 8-10am in my place. If you need assistance entering the studio please call 503-890-2212 and I will help you. Have a great practice. Cheers. Casey All other classes are on as […]

Post-Snow Yoga is on tonight (Monday)- Mysore at 530pm and led class at 7pm. Tomorrow everything goes back to normal. See you AM folks in the morning.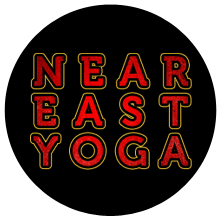 NEAR EAST YOGA
Ashtanga Yoga in the Mysore Style
Located in Portland, OR